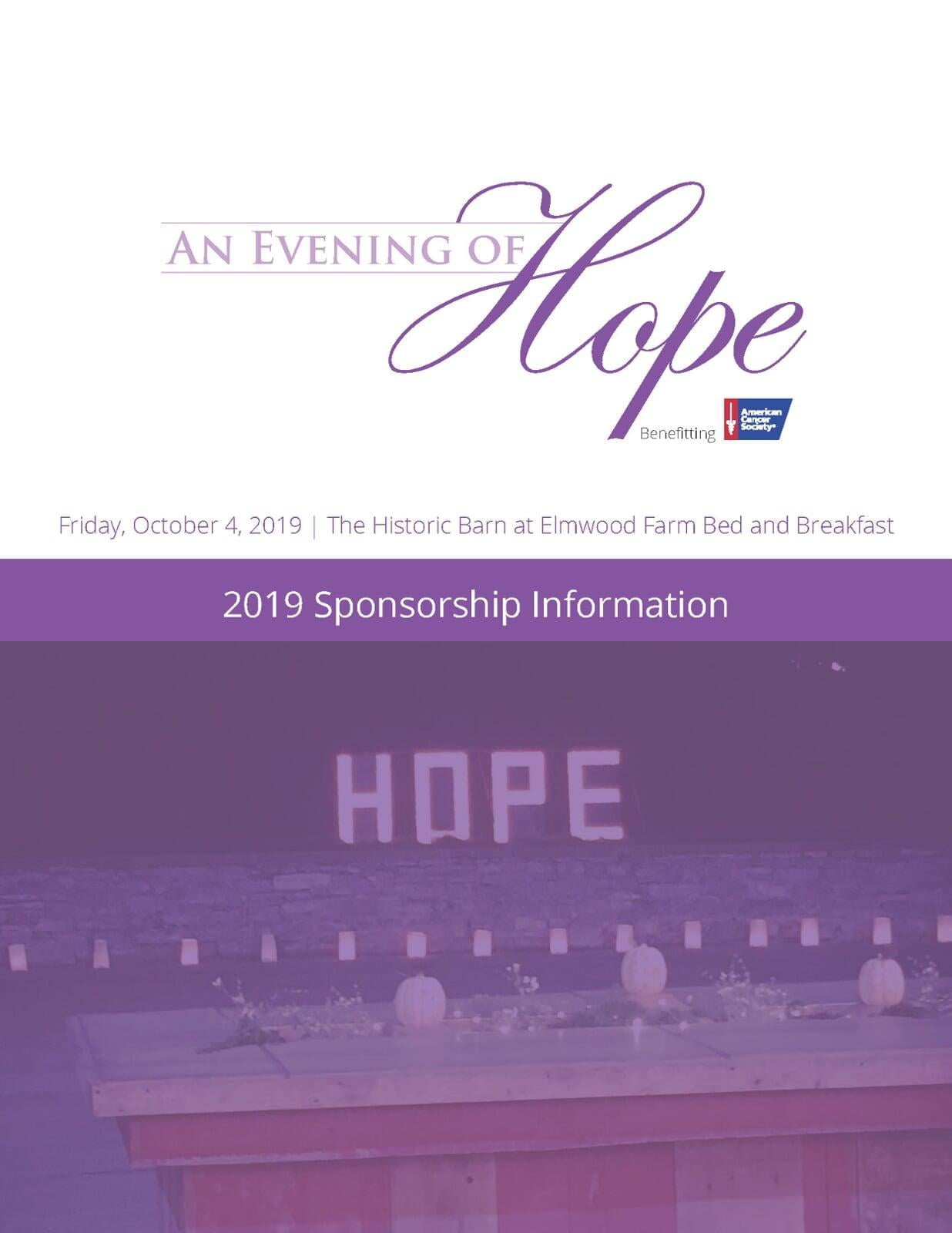 2019 Sponsorship Opportunities



Sponsors help to offset the cost of the event. This allows more of the money raised to benefit the cause. Every dollar raised makes a difference in the lives of those battling cancer and their caregivers.
Several sponsorships are available at various levels including:
• $250 Hope Sponsor
• $500 Bronze Sponsor
• $1,000 Silver Sponsor
• $1,500 Gold Sponsor
• $2,500 Platinum Sponsor
Click on the image to view all of the benefits that come with each level.